米与党・共和党の議会指導部は2日、税制改革案の詳細を発表しました。9月27日に発表されていた改革案とほぼおなじ内容となっておりますが、目に留まった点は以下になります。
◆個人所得税
・7段階の税率区分を12%、25%、35%、39.6%の4段階の税率区分にする。
・住宅ローン利子控除の適用上限となる住宅購入価格を現行の半分(50万㌦)にする。
今回の税法改革案が議会で可決された場合でも2018年以降の適用となりますが、来年初めよりの税金申告シーズン前にすべき手続きをご案内させて頂きます。
いつもブログに訪問頂き有り難うございます。
さて、ご存知のように先月27日にトランプ政権と与党・共和党による税制改革案が発表されました。
今後の法案審議により修正が加えられていくかもしれませんが、お客さまに影響がありそうなものをまとめておきます。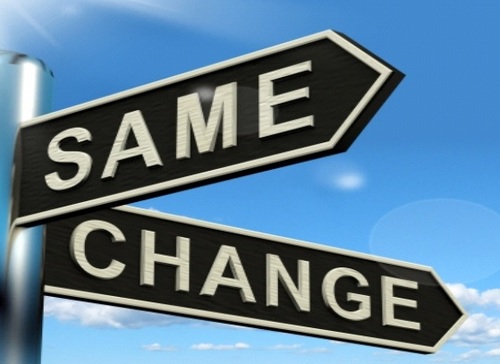 ◆個人所得税
・7段階の税率区分を12%、25%、35%の3段階の税率区分に簡素化する。
・基礎控除額を増やす。
・住宅ローン金利、慈善団体への寄付金を除く個別控除(Itemized Deductions)の撤廃。
・代替ミニマム税の撤廃。
◆法人税
・現行15%~35%までの8段階の税率が適用される法人税率を20%までの引き下げ。
・パートナーシップなどでの個人パートナーへのパススルー課税所得は最高税率を25%とする。
◆遺産税
・遺産税の廃止。
(免責事項)
内容につきましては万全を期しておりますが、正確性・妥当性・有用性について保証するものではありません。閲覧者に不利益・損害が生じましても一切の責任を負いかねますのでご了承下さい。
■■■■■■■■■■■■■■■■■■■■■■■■■■■■■■■■■■■■■
Written by
Office T.Professional
米国税理士
小野 知史(Tomofumi Ono)
■■■■■■■■■■■■■■■■■■■■■■■■■■■■■■■■■■■■■
Oct. 16 is the last day to file 2016 tax returns for most people who requested an automatic six-month extension. However, you can file any time before Oct. 16 if you have all your required tax documents. As you prepare to file, here are some things that you should know:
You may discover you made a mistake on your tax return. You can file an amended return if you need to fix an error. You can also amend your tax return to claim a tax credit or deduction.
Here are tips from the IRS on amending your return:
The Internal Revenue Service is now accepting renewal applications for the Individual Taxpayer Identification Numbers (ITINs) set to expire at the end of 2017.
The renewal process for 2018 is beginning now, more than three months earlier than last year.
Under the Protecting Americans from Tax Hikes (PATH) Act, ITINs that have not been used on a federal tax return at least once in the last three consecutive years will expire Dec. 31, 2017, and ITINs with middle digits 70, 71, 72 or 80 will also expire at the end of the year.
Affected taxpayers who expect to file a tax return in 2018 must submit a renewal application.
The IRS normally sends correspondence in the mail.
Keep these important points in mind if you get a letter or notice:
•

Don't Ignore It.

You can respond to most IRS notices quickly and easily.
•

Follow Instructions.

Read the notice carefully. It will tell you if you need to take any action. Be sure to follow the instructions. The letter will also have contact information if you have questions.
•

Focus on the Issue.

IRS notices usually deal with a specific issue about your tax return or tax account. Your notice or letter will explain the reason for the contact and give you instructions on how to handle the issue. You can learn more about your notice or letter on IRS.gov.
•

Correction Notice.

If the IRS corrected your tax return, you should review the information provided and compare it to your tax return.
If you agree

, you don't need to reply unless a payment is due.
If you don't agree,

it is important that you respond. Follow the instructions on the notice for the best way to respond to us. You may be able to call IRS to resolve the issue. Have a copy of your tax return and the notice with you when you call. If you choose to write to IRS, be sure to include information and any documents you want IRS to consider. Also, write your taxpayer identification number (Social Security number, employer identification number or individual taxpayer identification number) on each page of the letter you send. Mail your reply to the address shown on the notice. Allow at least 30 days for a response.
(Source of quote)
Tax Tip 2016-05
■■■■■■■■■■■■■■■■■■■■■■■■■■■■■■■■■■■■■
Edited by
Office T.Professional
米国税理士
小野 知史(Tomofumi Ono)
■■■■■■■■■■■■■■■■■■■■■■■■■■■■■■■■■■■■■
Each year the IRS mails millions of notices and letters to taxpayers.
If you receive a notice from the IRS, here is what you should do:
If you missed the tax filing deadline, don't panic.
Here's some advice from the IRS.
Tax deadline is approaching. What happens if you can't get your taxes done by the due date? If you need more time, you can get an automatic six-month extension from the IRS. You don't have to explain why you're asking for more time.
Here are important things to know about filing an extension:
1.

File on time even if you can't pay.

If you complete your tax return but can't pay the taxes you owe, do not request an extension. Instead, file your return on time and pay as much as you can. That way you will avoid the late filing penalty, which is higher than the penalty for not paying all of the taxes you owe on time.
2.

Extra time to file is not extra time to pay.

An extension to file will give you six more months to file your taxes, until Oct. 15. It does not give you extra time to pay your taxes. You still must estimate and pay what you owe by April 18. You will be charged interest on any amount not paid by the deadline. You may also owe a penalty for not paying on time.
3.

Use Form 4868.

You can also request an extension by mailing a Form 4868, Application for Automatic Extension of Time to File U.S. Individual Income Tax Return. You must submit this form to the IRS by April 18.
■■■■■■■■■■■■■■■■■■■■■■■■■■■■■■■■■■■■■
Edited Tax Tips by
Office T.Professional
; ホームページ
米国税理士
; 小野 知史(Tomofumi Ono)
■■■■■■■■■■■■■■■■■■■■■■■■■■■■■■■■■■■■■
いつもブログに訪問いただき有り難うございます。
久しぶりのブログの更新となりましたが、気がつけば3月に入っております。
2016年度は例年以上に弊所使用の税金申告ソフトウェアのリリースの遅れがありますが、着々と申告期限が近付いておりますので、粛々とお客さまの書類作成を進めております。
さて、トランプ米政権は先月の15日に医療保険制度改革法(オバマケア)について、個人向け販売のマーケットプレイスに関するルール変更を提案しております。
このオバマケアのルール変更は議会の承認があるまでは有効な法律なので、2016年度の個人所得税の申告でも適用されます。
個人所得税申告書類(Form 1040)のLine 61 Health Careを未記入の場合や未加入によるペナルティーの計算をしていない場合には、米内国歳入庁(IRS)より故意の無視(willful disregard)のペナルティーの対象となる可能性がありますのでご注意下さい。
(免責事項)
内容につきましては万全を期しておりますが、正確性・妥当性・有用性について保証するものではありません。閲覧者に不利益・損害が生じましても一切の責任を負いかねますのでご了承下さい。
■■■■■■■■■■■■■■■■■■■■■■■■■■■■■■■■■■■■■
Edited by
Office T.Professional
米国税理士
小野 知史(Tomofumi Ono)
■■■■■■■■■■■■■■■■■■■■■■■■■■■■■■■■■■■■■