The 2018 Form 1040 replaces prior year Forms 1040, 1040A and 1040EZ.
The 2018 Form 1040 uses a building-block approach that allows individuals to file only the schedules they need with their federal tax return.
While commonly used lines on the prior year form are still on the 2018 Form 1040, other lines are now Schedules 1 through 6 and organized by category.
The six new numbered schedules are in addition to the existing schedules, such as Schedule A, Itemized Deductions, or Schedule C, Profit or Loss from Business.
Here's a guide to help taxpayers determine what schedules they may need to file with the 2018 Form 1040:
2019-03-02 07:00
共通テーマ:
仕事
米国時間の1月28日(月)よりIRS(米内国歳入庁)よる個人所得税申告書類(Individual Income Tax Return)の受け付けが開始しております。
昨年のクリスマス時期より政府機関の一部閉鎖の影響で1ヵ月以上閉鎖されておりましたIRSへの電話もつながるようになりました。
今回の政府機関の閉鎖解除が1月26日に3週間の期限がついた暫定予算の合意によるものなので、3週間後に再び議会が紛糾した場合にIRSの窓口も閉鎖されるのではないかと心配です。
混乱の多い2018年のタックスシーズンですが、自動延長を選択しない場合の申告期限は4月15日(月)までとなります
。
■■■■■■■■■■■■■■■■■■■■■■■■■■■■■■■■■■■■■
Edited by
Office T.Professional
米国税理士
小野 知史(Tomofumi Ono)
■■■■■■■■■■■■■■■■■■■■■■■■■■■■■■■■■■■■■                         
2019-02-02 06:00
共通テーマ:
仕事
昨年中はブログに訪問いただき有り難うございました。本年もご愛顧いただけますようにお願い申し上げます。
さて、IRSより2018年の個人所得税申告書(Individual Income Tax Return)の受け付け開始日については依然として発表はありませんが、タックスシーズンに向けて準備を始められている方は多いと考えております。
1月2日付にてFederal Reserve Bank(FRB)より発表がありました外国為替レート(Foreign Exchange Rates)をご案内させて頂きます。
下記の換算レートは米国外の通貨を米国㌦に換算する際に使用するものになります。
(FRB:Board of Governors of the Federal Reserve System)
日本円を米国㌦に換算する場合には、

1米国㌦=110.40円

を使用します。
FRB以外にも以下のサイトにて案内されている組織により発表された換算レートも使用可能です。
Foreign Currency and Currency Exchange Rates
■■■■■■■■■■■■■■■■■■■■■■■■■■■■■■■■■■■■■
Written by
Office T.Professional
米国税理士
小野 知史(Tomofumi Ono)
■■■■■■■■■■■■■■■■■■■■■■■■■■■■■■■■■■■
2019-01-05 06:00
共通テーマ:
仕事
新年あけましておめでとうございます。
皆様には健やかに新春を迎えられたこととお慶び申し上げます。
旧年中はひとかたならぬご厚情をいただきありがとうございました。
本年も変わらぬお引き立ての程よろしくお願い申し上げます。
最後となりましたが皆様のご健勝とご発展をお祈り申し上げます。
■■■■■■■■■■■■■■■■■■■■■■■■■■■■■■■■■■■■■
Written by
Office T.Professional
米国税理士
小野 知史(Tomofumi Ono)
■■■■■■■■■■■■■■■■■■■■■■■■■■■■■■■■■■■■■                          
2019-01-01 06:00
共通テーマ:
仕事
The IRS issued a new publication to help taxpayers learn about tax reform and how it affects their taxes. Taxpayers can access

Publication 5307

, Tax Reform Basics for Individuals and Families, on

IRS.gov/getready

.
While last year's Tax Cuts and Jobs Act includes tax changes for both individuals and businesses, this publication is specifically geared to individual taxpayers. It breaks down the law in easy-to-understand language. The publication highlights the changes that taxpayers will see on their 2018 federal tax returns they file in 2019.
This new publication provides important information about:
•Increasing the standard deduction
•Suspending personal exemptions
•Increasing the child tax credit
•Adding a new credit for other dependents
•Limiting or discontinuing certain deductions
Taxpayers can also go to IRS.gov/getready to find other information about tax reform. This includes the steps taxpayers can take now to help make filing their taxes smoother next year. Following these steps will also help taxpayers avoid surprises when they file their returns.
(Source of quote)
Tax Tip 2018-171
■■■■■■■■■■■■■■■■■■■■■■■■■■■■■■■■■■■■■
Edited by
Office T.Professional
米国税理士
小野 知史(Tomofumi Ono)
■■■■■■■■■■■■■■■■■■■■■■■■■■■■■■■■■■■■■
2018-12-01 07:00
共通テーマ:
仕事
Here are several changes that could affect the bottom line of many small businesses:
◆Qualified Business Income Deduction
Many owners of sole proprietorships, partnerships, trusts and S corporations may deduct 20 percent of their qualified business income. The new deduction -- referred to as the Section 199A deduction or the qualified business income deduction -- is available for tax years beginning after Dec. 31, 2017. Eligible taxpayers can claim it for the first time on the 2018 federal income tax return they file next year.
Oct. 15 is almost here, and it's the last day to file for most people who requested an automatic six-month extension for their 2017 tax returns. These taxpayers should remember that they can file any time before Oct. 15 if they have all their required tax documents. As extension filers prepare to file, here are some things they should know:
•A refund may be waiting.

Anyone due a refund should file as soon as possible to get their money. The sooner someone files, the sooner they'll get it.
•Here's what taxpayers should do about a missed deadline.

Anyone who did not request an extension by this year's April 17 deadline should file and pay as soon as possible. This will stop additional interest and penalties from adding up. There is no penalty for filing a late return for people who are due a refund.
•Taxpayers should remember the Oct. 15 Deadline.

Taxpayers who aren't ready to file yet should remember to file by Oct. 15 to avoid a failure-to-file penalty. Taxpayers who owe and can't pay their balance in full should pay as much as they can to reduce interest and penalties for late payment. They can use the Online Payment Agreement tool to apply for more time to pay or set up an installment agreement. In most cases, the failure-to-file penalty is 10 times more than the failure-to-pay penalty.
(Source of quote)
IRS Tax Tip 2018-135
■■■■■■■■■■■■■■■■■■■■■■■■■■■■■■■■■■■■■
Edited by
Office T.Professional
米国税理士
小野 知史(Tomofumi Ono)
■■■■■■■■■■■■■■■■■■■■■■■■■■■■■■■■■■■■■
Standard deduction amount increased.
For 2018, the standard deduction amount has been increased for all filers, and the amounts are as follows.
•Single or Married Filing Separately—$12,000.
•Married Filing Jointly or Qualifying Widow(er)—$24,000.
•Head of Household—$18,000.
Due to the increase in the standard deduction and reduced usage of itemized deductions.
Generally, a foreign person is subject to U.S. tax on its U.S. source income.
Most types of U.S. source income received by a foreign person are subject to U.S. tax of

30%

.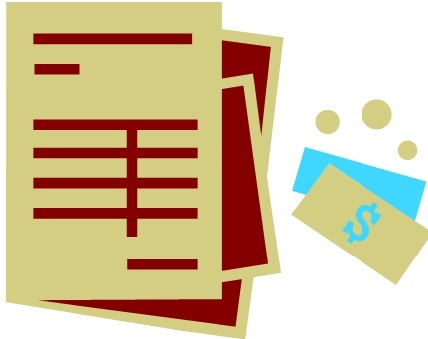 A reduced rate, including exemption, may apply if an Internal Revenue Code Section provides for a lower rate, or there is a tax treaty between the foreign person's country of residence and the United States.
The tax is generally withheld (Nonresident Alien withholding) from the payment made to the foreign person.
The term Nonresident Alien withholding is used in this area descriptively to refer to withholding required under sections 1441, 1442, and 1443 of the Internal Revenue Code.
Generally, Nonresident Alien withholding describes the withholding regime that requires 30% withholding on a payment of U.S. source income and the filing of

Form 1042

and related

Form 1042-S

.
Payments to all foreign persons, including nonresident alien individuals, foreign entities and governments, may be subject to Nonresident Alien withholding.
In referring to Nonresident Alien withholding in this area, it does not include withholding done under section 1445 of the Internal Revenue Code, dealing with Withholding of Tax on Dispositions of U.S. Real Property Interests (FIRPTA), or under section 1446 of the Internal Revenue Code, dealing with Withholding Tax on Foreign Partners' Share of Effectively Connected Income (Partnership Withholding).
(Source of quote)
Withholding On Payments of U.S. Source Income to Foreign Persons IRC 1441 to 1443 (Form 1042)
■■■■■■■■■■■■■■■■■■■■■■■■■■■■■■■■■■■■■
Edited by
Office T.Professional
米国税理士
小野 知史(Tomofumi Ono)
■■■■■■■■■■■■■■■■■■■■■■■■■■■■■■■■■■■■■
Some taxpayers will receive a letter from the IRS this summer. Taxpayers should not panic and remember that they have fundamental rights when interacting with the agency.
These rights are in the Taxpayer Bill of Rights. Among other things, these rights dictate that letters from the IRS must include:
●Details about what the taxpayer owes, such as tax, interest and penalties.
●An explanation about why the taxpayer owes the taxes.
●Specific reasons about why the IRS may have denied a refund claim.
Taxpayers who receive a letter from the IRS can do some simple things when it arrives. Taxpayers should remember to: