Oct. 15 is almost here, and it's the last day to file for most people who requested an automatic six-month extension for their 2017 tax returns. These taxpayers should remember that they can file any time before Oct. 15 if they have all their required tax documents. As extension filers prepare to file, here are some things they should know:
•A refund may be waiting.

Anyone due a refund should file as soon as possible to get their money. The sooner someone files, the sooner they'll get it.
•Here's what taxpayers should do about a missed deadline.

Anyone who did not request an extension by this year's April 17 deadline should file and pay as soon as possible. This will stop additional interest and penalties from adding up. There is no penalty for filing a late return for people who are due a refund.
•Taxpayers should remember the Oct. 15 Deadline.

Taxpayers who aren't ready to file yet should remember to file by Oct. 15 to avoid a failure-to-file penalty. Taxpayers who owe and can't pay their balance in full should pay as much as they can to reduce interest and penalties for late payment. They can use the Online Payment Agreement tool to apply for more time to pay or set up an installment agreement. In most cases, the failure-to-file penalty is 10 times more than the failure-to-pay penalty.
(Source of quote)
IRS Tax Tip 2018-135
■■■■■■■■■■■■■■■■■■■■■■■■■■■■■■■■■■■■■
Edited by
Office T.Professional
米国税理士
小野 知史(Tomofumi Ono)
■■■■■■■■■■■■■■■■■■■■■■■■■■■■■■■■■■■■■
Standard deduction amount increased.
For 2018, the standard deduction amount has been increased for all filers, and the amounts are as follows.
•Single or Married Filing Separately—$12,000.
•Married Filing Jointly or Qualifying Widow(er)—$24,000.
•Head of Household—$18,000.
Due to the increase in the standard deduction and reduced usage of itemized deductions.
Generally, a foreign person is subject to U.S. tax on its U.S. source income.
Most types of U.S. source income received by a foreign person are subject to U.S. tax of

30%

.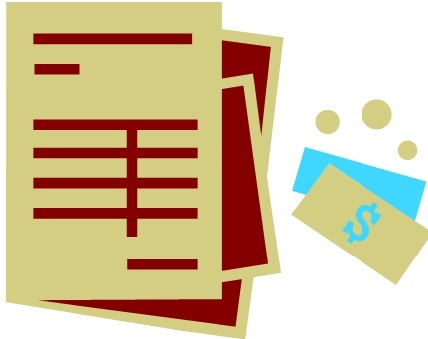 A reduced rate, including exemption, may apply if an Internal Revenue Code Section provides for a lower rate, or there is a tax treaty between the foreign person's country of residence and the United States.
The tax is generally withheld (Nonresident Alien withholding) from the payment made to the foreign person.
The term Nonresident Alien withholding is used in this area descriptively to refer to withholding required under sections 1441, 1442, and 1443 of the Internal Revenue Code.
Generally, Nonresident Alien withholding describes the withholding regime that requires 30% withholding on a payment of U.S. source income and the filing of

Form 1042

and related

Form 1042-S

.
Payments to all foreign persons, including nonresident alien individuals, foreign entities and governments, may be subject to Nonresident Alien withholding.
In referring to Nonresident Alien withholding in this area, it does not include withholding done under section 1445 of the Internal Revenue Code, dealing with Withholding of Tax on Dispositions of U.S. Real Property Interests (FIRPTA), or under section 1446 of the Internal Revenue Code, dealing with Withholding Tax on Foreign Partners' Share of Effectively Connected Income (Partnership Withholding).
(Source of quote)
Withholding On Payments of U.S. Source Income to Foreign Persons IRC 1441 to 1443 (Form 1042)
■■■■■■■■■■■■■■■■■■■■■■■■■■■■■■■■■■■■■
Edited by
Office T.Professional
米国税理士
小野 知史(Tomofumi Ono)
■■■■■■■■■■■■■■■■■■■■■■■■■■■■■■■■■■■■■
Some taxpayers will receive a letter from the IRS this summer. Taxpayers should not panic and remember that they have fundamental rights when interacting with the agency.
These rights are in the Taxpayer Bill of Rights. Among other things, these rights dictate that letters from the IRS must include:
●Details about what the taxpayer owes, such as tax, interest and penalties.
●An explanation about why the taxpayer owes the taxes.
●Specific reasons about why the IRS may have denied a refund claim.
Taxpayers who receive a letter from the IRS can do some simple things when it arrives. Taxpayers should remember to:
The IRS normally sends correspondence in the mail. Keep these important points in mind if you get a letter or notice:
•

Don't Ignore It.

You can respond to most IRS notices quickly and easily.
•

Follow Instructions.

Read the notice carefully. It will tell you if you need to take any action. Be sure to follow the instructions. The letter will also have contact information if you have questions.
•

Focus on the Issue.

IRS notices usually deal with a specific issue about your tax return or tax account. Your notice or letter will explain the reason for the contact and give you instructions on how to handle the issue. You can learn more about your notice or letter on IRS.gov.

•

Correction Notice.

If the IRS corrected your tax return, you should review the information provided and compare it to your tax return. If you agree, you don't need to reply unless a payment is due. If you don't agree, it is important that you respond. Follow the instructions on the notice for the best way to respond to us. You may be able to call IRS to resolve the issue. Have a copy of your tax return and the notice with you when you call. If you choose to write to IRS, be sure to include information and any documents you want IRS to consider. Also, write your taxpayer identification number (Social Security number, employer identification number or individual taxpayer identification number) on each page of the letter you send. Mail your reply to the address shown on the notice. Allow at least 30 days for a response.
(Source of quote)
Tax Tip 2016-05
■■■■■■■■■■■■■■■■■■■■■■■■■■■■■■■■■■■■■
Edited by
Office T.Professional
米国税理士
小野 知史(Tomofumi Ono)
■■■■■■■■■■■■■■■■■■■■■■■■■■■■■■■■■■■■■
Taxpayers abroad qualifying for an automatic two-month extension must file their 2017 federal income tax returns by June 15.
The June 15 deadline applies to U.S. citizens and resident aliens living overseas, or serving in the military outside the U.S. on the regular April 18 due date.
Federal law requires U.S. citizens and resident aliens to report any worldwide income, including income from foreign trusts and foreign bank and securities accounts on their federal income tax return.
Separately, U.S. persons with foreign accounts whose aggregate value exceeded $10,000 at any time during 2017 must file electronically with the Treasury Department a Financial Crimes Enforcement Network (FinCEN) Form 114, Report of Foreign Bank and Financial Accounts (FBAR).
Taxpayers who cannot meet the June 15 deadline can get an automatic extension until Oct. 15, 2018. This is an extension of time to file, not an extension of time to pay.
Taxpayers abroad, regardless of income, can use to request a tax-filing extension. Taxpayers can download and file Form 4868, available on IRS.gov.
In some cases, an additional extension beyond Oct. 15 may be available.
■■■■■■■■■■■■■■■■■■■■■■■■■■■■■■■■■■■■■ Edited by
Office T.Professional
米国税理士
小野 知史(Tomofumi Ono) ■■■■■■■■■■■■■■■■■■■■■■■■■■■■■■■■■■■■■
Tax deadline is approaching. What happens if you can't get your taxes done by the due date? If you need more time, you can get an automatic six-month extension from the IRS. You don't have to explain why you're asking for more time.
Here are important things to know about filing an extension:
Most types of income are taxable, but some are not. Income can include money, property or services that you receive.
Here are some examples of income that are usually not taxable:
•Child support payments;
•Welfare benefits;
•Damage awards for physical injury or sickness;
•Cash rebates from a dealer or manufacturer for an item you buy; and
•Reimbursements for qualified adoption expenses.
Some income is not taxable except under certain conditions.
Examples include:
•Life insurance proceeds paid to you because of an insured person's death are usually not taxable. However, if you redeem a life insurance policy for cash, any amount that is more than the cost of the policy is taxable.
•Income you get from a qualified scholarship is normally not taxable. Amounts you use for certain costs, such as tuition and required course books, are not taxable. However, amounts used for room and board are taxable.
All income, such as wages and tips, is taxable unless the law specifically excludes it. This includes non-cash income from bartering - the exchange of property or services. Both parties must include the fair market value of goods or services received as income on their tax return. If you received a refund, credit or offset of state or local income taxes in 2017, you may be required to report this amount.
■■■■■■■■■■■■■■■■■■■■■■■■■■■■■■■■■■■■■
Edited by
Office T.Professional
米国税理士
小野 知史(Tomofumi Ono)
■■■■■■■■■■■■■■■■■■■■■■■■■■■■■■■■■■■■■
29日(月)より米内国歳入庁(IRS)にて2017年個人所得税申告書類(Individual Income Tax Return)の受け付けが開始されております。
さて、2017年の個人所得税(Individual Income Tax)にて使用する外国為替レート(Foreign Exchange Rates)をご案内させて頂きます。
(FRB:Board of Governors of the Federal Reserve System)
1米国㌦=112.10円

です。
2016年の換算レートは1㌦=108.66円で、2015年の換算レートは1㌦=121.05円でした。
ちなみに、米内国歳入庁(IRS)のサイト内で紹介をされた
その他の機関が発表している為替レート でも使用が可能です。
つぎに、2017年のFBAR(Report of Foreign Bank and Financial Accounts)とFATCA( Foreign Account Tax Compliance Act)に使う換算レートもご案内させていただきます。
換算レートは、

1㌦=112.55円

を使います。
2016年の換算レートは1㌦=117.03円で、2015年の換算レートは1㌦=120.42円でした。
Bureau of the Fiscal Service
■■■■■■■■■■■■■■■■■■■■■■■■■■■■■■■■■■■■■
Written by
Office T.Professional
米国税理士
小野 知史(Tomofumi Ono)
■■■■■■■■■■■■■■■■■■■■■■■■■■■■■■■■■■■■■
昨年中はブログに訪問いただき有り難うございました。
本年もご愛顧いただけますようにお願い申し上げます。
さて、例年より発表が遅い気もしますが、米国時間の4日にIRS(米内国歳入庁)より2017年個人所得税申告書類(2017 Individual Income Tax Return)の受け付け開始日の発表がありましたのでご案内させて頂きます。
1月29日(月)より受け付け開始で、延長申告をしない場合、自動延長がない場合の申告期限は4月17日(火)までとなります。
Tax Filing Season Begins Jan. 29, Tax Returns Due April 17
■■■■■■■■■■■■■■■■■■■■■■■■■■■■■■■■■■■■■
Written by
Office T.Professional
米国税理士
小野 知史(Tomofumi Ono)
■■■■■■■■■■■■■■■■■■■■■■■■■■■■■■■■■■■■■